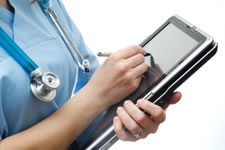 Breaking an arm during a intermural or collegiate match can wipe out a student's entire savings if he doesn't have health insurance. That's why it's important to make sure your student has the proper coverage - whether it's under your policy or their own - before heading off for college.
While most students are covered under a parent's health insurance policy, there are restrictions that apply once a student leaves the nest. For instance, some policies include territorial limitations that restrict coverage to the U.S. That means students studying or traveling abroad may need additional coverage.
Health insurance policies also used to include age and enrollment requirements but the new health care reform law allows children who are 26 years old or younger to remain on their parent's policy -- even if they're not enrolled in college. An additional fee may apply, though. Students who don't meet the requirements for coverage under a parent's policy can get their own health insurance and should contact their insurance agent for more information on coverage and policies.
Common Misconceptions About College and Health Insurance
Student health insurance is a substitute for a full-coverage policy. False. Typically, the fees paid to college's for student health insurance only covers visits to the student health center, so it's important for students to have their own insurance or coverage under their parent's policy. Some schools will waive or reduce this fee with evidence that a student is covered by their own insurance or a parent's policy.
My colleges medical insurance covers injuries sustained while playing a college sport. It depends. This varies by school and insurance policy, so be sure to contact the college to find out whose health insurance policy is responsible for covering a student athlete in the event of a serious injury.
We're Here To Help
Don't wait until you get a call from the hospital saying your son broke his wrist during a game of ping-pong gone wrong to find out if that cast is covered. Contact us today with your questions or to learn if your student needs additional coverage.
Content courtesy of Trusted Choice