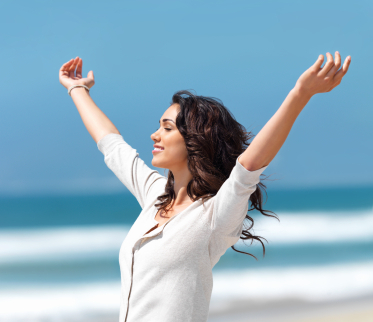 We all want to live long and healthy lives, while being as happy as we can be. Achieving this goal brings with it a better sense of satisfaction and contentment that is difficult to replicate! Here are some easy tips for living longer and being happier.
1- Exercise your Body. Working out on a regular basis helps to improve heart rate and metabolism, as well as triggering important neurotransmitters that lead to feelings of wellness and contentment.
2- Lose Weight. Losing weight and slimming down is linked to increased energy levels and having a generally more positive feeling present during the day.
3- Drink Water. Staying hydrated is essential for good health. It helps the body regulate itself and stay viable.
4- Spend Wisely. Living within ones means is important for reducing stress levels. Those who borrow too much or push their finances have been proven to have higher stress levels, which in turn may impact their health in a negative way. Being responsible keeps the mind clear and stress levels low.
5- Exercise your Mind. Last of all, keeping your mind stimulated with reading and interesting projects is a great way to find context and satisfaction in life, as well as keeping things exciting for you.
When you treat your body well and do not overwhelm yourself with stress, it makes it so that your mood and happiness levels are able to improve along with your physical health. There is a real link that exists between these two things, and working on both elements at once should lead to better contentment for you!