BBA: Through the years
The Brilling Story
Abe I. Brilling, grandfather of Jerry, started Abe I. Brilling Insurance Agency in 1933. In 1948, Abe's son-in-law, Leon Nagid, came into the agency and worked with Abe until 1955, when Abe had a stroke and died a year later. One year after Abe's death, Leon became the principal owner. After Leon passed in 1967, Celia Ann Nagid, Leon's wife, took over the business, against all odds. In a time when female business owners and women in insurance were rare, Celia managed the business toward further success. Their son, Jerry, graduated from the University of Texas in 1974, and began his insurance career. Jerry later became the principal owner in 1984. Ten years later, his mother passed away. In 2000, Abe I. Brilling Insurance merged with Bibby.
The Bibby Story
Ted Bibby and Joe Bibby, Pete's dad and uncle, served in WWII as US Marine Corp Aviators. After their military service, Ted was employed as a Special Agent for Travelers Insurance and began in the insurance industry. His career was put on hold to serve his country once again in the Korean War. After the Korean War, he went back to Travelers and became a Bull Pen Agent. This experience enabled Ted to start writing property and casualty business while Joe went to work for a life insurance company. In 1955, they founded the Bibby, Haughton, and Bibby agency. Eventually Ted and Joe founded the partnership known as Bibby Insurance Agency. In 1980, Pete came to work for the company and helped his father by answering the phones, and even after 36 years, he still answers the phone. Joe retired in the early 1990s. Ted stayed in the business until his death in 2004.
Bibby Brilling and Associates—The Connection and Evolution
On January 1, 2000, Pete and Jerry Joined forces to create the Bibby, Brilling & Associates, LLP ("BBA"). With a common work ethic and goals, the agency has continued to thrive. Pete realizes that he helps people and very much enjoys this aspect of his work. You will find Pete diligently working to develop relationships to become a better advisor and partner in his clients' lives and businesses. Helping people protect their future and their future generations and lives is what makes Pete a top choice for his clients. Jerry believes that insurance is a people business and that has not changed in three generations and will not change in the fourth generation. He actively advocates for his clients and works hard to find the right solutions. According to Jerry, "insurance is just a piece of paper but I strive to forge relationships with my clients so I can do the best job for this generation and future generations. It's never just a contract to me."
In 2004, BBA purchased McCrary Insurance in Ennis, Texas. Then in 2005 BBA partnered with Arden Insurance Agency in Ennis, Texas. Insmarc Agency was purchased in 2006. BBA stands by their belief in the importance of relationships and kept the Arden Insurance Agency name and quality in Ennis, Texas. Now BBA/Arden serves all of Texas with their focus in the North Texas areas. As of 2016, Pete has three sons who are determining how they will carry forward the BBA name for future generations.
---
BBA in the COMMUNITY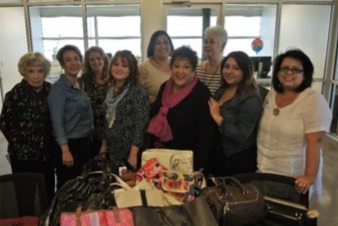 Helen, Sam, Kim, Jamie, Vicky, Ruth, Marion, Claudia, and Yolanda (Dallas office)
Nexus Recovery Center
Submitted by Ruth Mitchell, Dallas office
BBA's Accounting, Commercial Lines, and Personal Lines (Dallas location) donated purses to a Dallas nonprofit called the Nexus Recovery Center, Inc. The purses will be filled with necessities and given to women who suffered from substance abuse.
Learn more at www.nexusrecovery.org.
---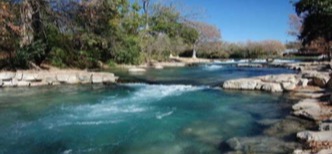 The beautiful San Marcos River
San Marcos River
Submitted by Brandon Hughes, Dallas office
San Marcos, TX is home for Texas State University's beautiful college campus. The San Marcos River is easy to spy as it flows through the campus and is a known attraction for students. Tubers, kayakers, and stand-up paddlers are always readily available to give you advice on how to navigate the river's length. Take a trip to the San Marcos River if you enjoy friendly college students, music, and nature at its finest.

---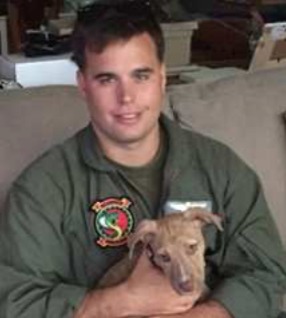 1st Lt Andrew P. Bibby, USMC
Carry the Load: Remember, Honor, Celebrate
Submitted by Pete Bibby, Dallas office
Join Carry the Load's vision to restore the true meaning of Memorial Day by connecting Americans to the sacrifices of our military, law enforcement, firefighters and rescue personnel.
My own life has been influenced greatly by these heroes. My dad and uncle, Ted and Joe Bibby, were both USMC aviators, and now my son, 1st Lt Andrew Bibby, USMC, UH-1Y pilot who is on his first deployment in Australia.
Learn more at www.carrytheload.org.
---
New Location in Dallas
Come visit our new location. In the Spring of 2015 we moved our location to better serve you. Stop by and see the building that Pete was able to utilize and refurbish after many years of underuse. Pete, who earned his Engineering degree from Texas Tech University, has turned the building into a jewel.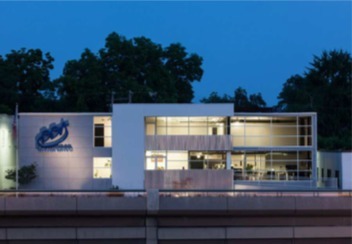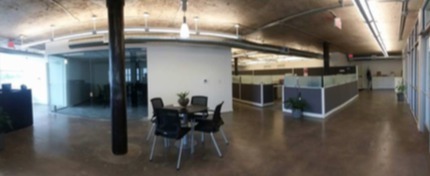 ---
Office and Online Fun with BBA
Cinco de Mayo fun at BBA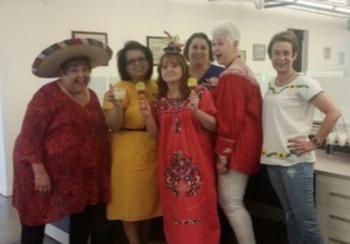 Ruth, Yolanda, Jamie, Vicky, Marion, and Sam
Join us on Facebook and Twitter for more fun with BBA!
---
MEET JANET

Janet is a 25 year veteran in the insurance industry. Her skills as an account manager allow her to carry forth the mission and vision of the Arden Insurance Agency by working with generations of clients.

Janet lives in Bardwell, Texas, with her husband, Larry.

In addition to cooking and finding great recipes, Janet loves spending time with her grandchildren. Her hobbies include NASCAR and the Dallas Cowboys.
Janet's Corn Salad
Submitted by Janet Gilbert, Ennis office
2 cans whole kernel corn, drained
1 jalapeño pepper, seeded and chopped
3 - 4 green onions, chopped
2 cups cheddar cheese, grated
¾ - 1 cup mayonnaise
1 package Chili Cheese Fritos, crushed (not fine)
Mix the first 5 ingredients together and chill for at least 4 hours. Just before serving, stir in the Chili Cheese Fritos (no substitutions), and serve.